Who We Are
We are business professional who are career oriented, but mostly we are children of God who want to grow, succeed and be successful in the name of Jesus. We are from different backgrounds, different nationalities, different educational levels, but serve the same GOD. We are people with unique ideas, enthusiastic energy, determination, a wealth of knowledge, awesome leadership skills. We are "totally‐talented".
Regardless of all of these qualities our Boss, or Leader, our Mentor, and our Trainer is the almighty
JESUS.
What We Do
We support each other with consist devotion, sharing of leads, tips on growing your business, marketing techniques, professional growth seminars, and many other business/professional topics all thought the year. While attending Christian Business Network meetings/events, you are acknowledging that you are not ashamed of your Lord and Savior Jesus Christ. WE ARE CHRISTIANS HELPING CHRISTIANS developing strong relationships, preparing for your future, How to do business, Where to do business, Marketing, Finances and Selling Your Self are just a few topics we cover.
Office phone: (210) 658-0459
Mailing Address: P.O. Box 152, Schertz TX 78154-0153
Real Estate Marking Professional
Health and Wellness Services
National Notary Association
Contact Name: Maria D. Markland-Hubbard
Company Name: National Notary Association
Notary Signing Agent
Certified and Background Screened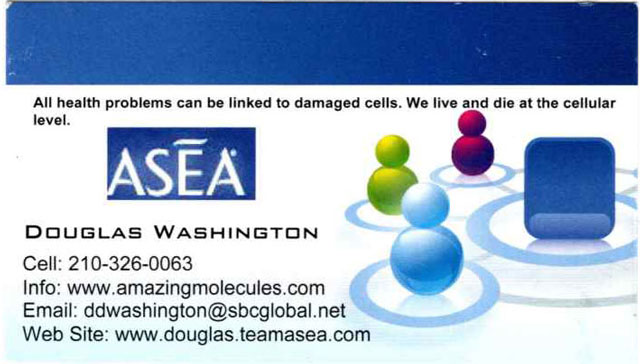 Marty's Design Event Planner