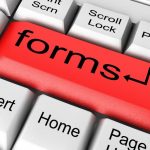 Available Resources If you are in need of ministry-related resources, we have assembled the following resource repository just for you. From the following list of applications, forms, and information resources, you may request pre-marriage counseling, update your membership profile, submit a prayer request, submit Ministry Request form, which is combine form for Ministry Events, Marketing, Media, Office supplies, Facility Use and Hospitality services . If you cannot find what you are looking for here, please be sure to contact us at admin@myRBConline.com, we will be happy to assist you. Our list of available resources will continue to grow, so please come back often.
Attention Ministry Leaders

: The Ministry Request form will be going away, we will be moving to Requesting Ministry Events, Rooms and Resources from within Resurrection Church Community Builder.
You will be required to Login and access your Ministry's Group, open your group Calendar and Add Event on specific day for your event.
To Login:

https://resurrection.ccbchurch.com
Any questions please email us: ccb@myrbconline.com
Resurrection Facility Use Form
Important note: THIS FORM IS FOR Outside Ministry ONLY.